ELLMAU – WINTER PARADISE!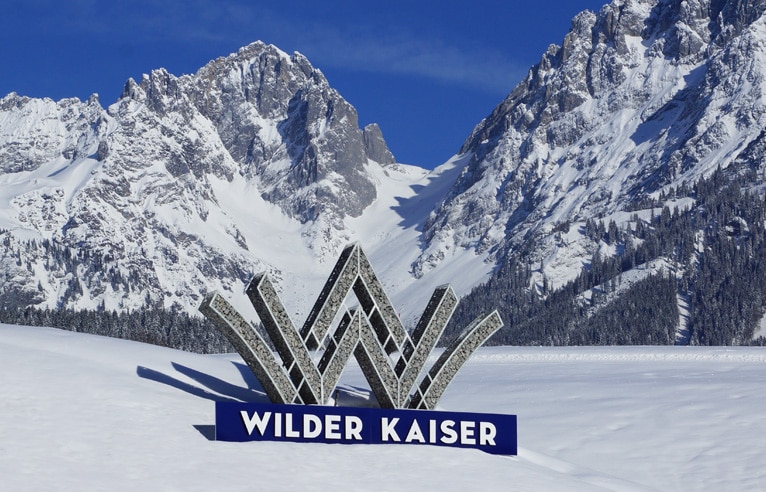 ELLMAU – WINTER PARADISE!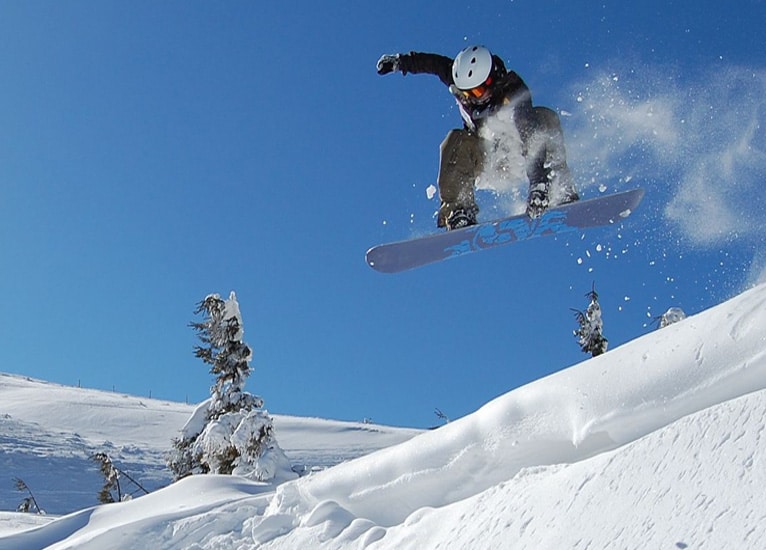 SKIWELT-WILDER KAISER-BRIXENTAL
The SkiWelt Wilder Kaiser-Brixental is the largest ski area in Austria and a very important part of the Kitzbüheler Alpen ski region. 91 Cable cars and modern Lifts, 279 km of ski piste, 210 km of snow-making, and more than 70 huts & mountain restaurants.
The SkiWelt doesn't stand out simply because of its size and the many different pistes, but also for it's quality and modern facilities. It is for this reason that the SkiWelt has been commended for the last two years as the "best ski area in the world", beating some 400 other resorts to this prestigious title.
Night Skiing
Largest night skiing area in Tirol. The already-existing 3 km long floodlight system for the valley run in Söll has been extended by a further 3 runs in Hochsöll. The Salvenmoos – Keat – and Hexen6er runs turn night into day.
Backcountry and Ski Guiding
Backcountry skiers can enjoy the freedom of the mountains, skiing individual routes, or enjoy the accompaniment of an experienced and certified backcountry ski guide. For those who prefer there is a huge amount of off-piste skiing to explore around the 279 km of piste in the SkiWelt. We also offer 'ski safari' routes which are marked ungroomed ski runs.
Funparks Wilder Kaiser
Not only fans of traditional alpine skiing get their Highs out of the Wilder Kaiser region in winter. Freestyle skiers and snowboarders have also plenty to smile about. Whether on one board or two, freestylers can now get their adrenaline rush at no fewer than three funparks within the SkiWelt Wilder Kaiser-Brixental, including a new Funslope. Our fun parks offer fun for all freeriders, from beginners to jump freaks and pros, with thrills and spills guaranteed.
Night tobogganing becomes a highlight
With their numerous toboggan runs the Wilder Kaiser region is a well known and popular tobogganing area. A total of 16 kilometres, most with snow-making, spread over five toboggan runs, ensures fun and excitement for the whole family. Whether you prefer a romantic forest track, as from the Graspoint Niederalm Tannbichl, or the more athletic 4.5 km long toboggan run on the Astberg, there is something to satisfy all toboggan fans. The toboggan runs are flood lit, turning night into day for even more fun!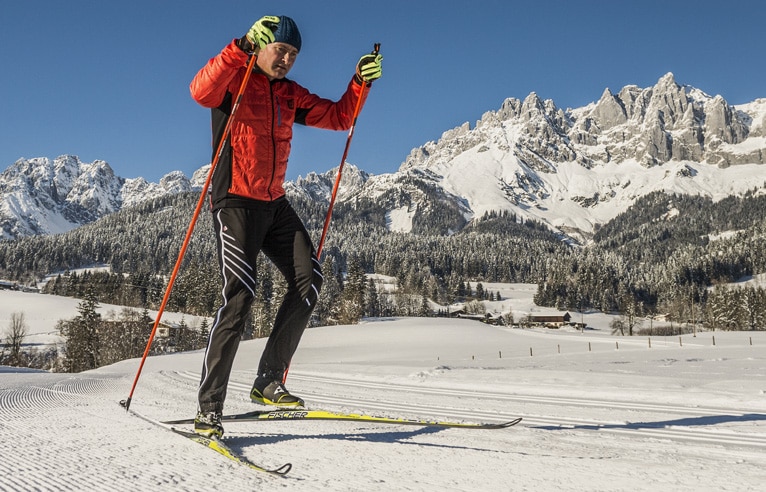 70 kilometres of cross country trails
On the gentle hills at the foot of the Wilder Kaiser is our cross-country skiing paradise. In the sunny valley between the villages of Going, Ellmau, Scheffau, and Söll lie our beautiful and superbly groomed cross-country trails. The Region Wilder Kaiser offers over 70 kilometres of cross-country routes for beginners to experts.
Snowshoe Hiking & Winter Walking
113 kilometres of winter walking trails
Enjoy an adventurous snow shoe hike or a nice winter walk through the beautiful winter wonderland of the Wilder Kaiser region. Try the unforgettable experience of a guided snow shoe walk or simply enjoy one of the 113 km of winter hiking trails nestled between the sunny foothills of the Kitzbüheler Alps and the gently rising slopes of the Wilder Kaiser mountain range.
Ellmau Ski School's Ski Show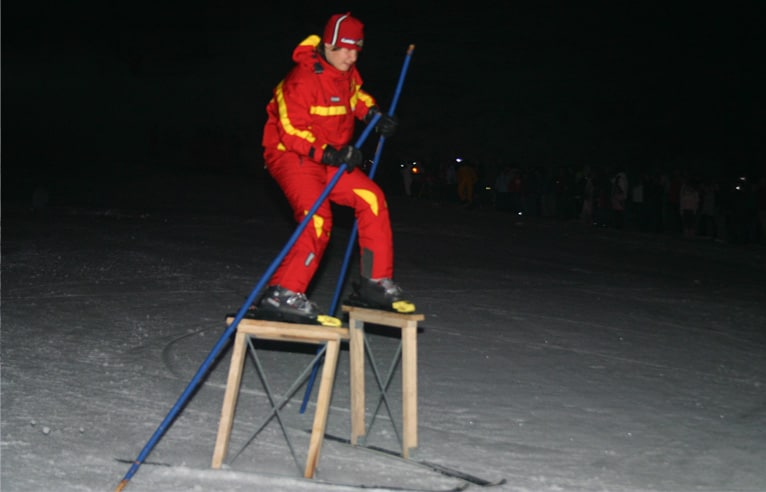 Ellmau Ski School's Ski Show
The spectacle opens with a international Flag parade and continues with various skiing demonstrations and synchronised skiing formations from the instructors of the Ellmau ski schools. There is also "old timer" historic skiing demonstrations and a spectacular paragliding show. The show concludes with the "Pistenbully Parade", where these powerful machines come down the mountain in formation. Free entrance.